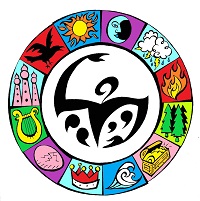 Liverpool Story Telling
Based at The Bluecoat
Tell stories and learn techniques for remembering or enhancing stories. Ideal for building confidence in acting and public speaking or just for the pure enjoyment of story.
Calendar
February

Tues 12th 7.00-9.00 PM
Amnesty StoryTelling at the Casa, 29 Hope St, L1 9BQ more info
Workshops
Led by Roger Hill, they are drop in sessions for people of all abilities. They offer structured exercises designed to polish and improve your telling combined with the opportunity to tell stories to a supportive audience. £5-10 donation according to what you can afford.
Story Share
Sessions are drop in and facilitated by Roger Hill. They offer a chance to listen or to tell. Try out new stories and get constructive feedback from your audience. £5- £10 according to what you can afford.
Bluecoat Story Night
Where stories go for a good night out. A adhoc seasonal event dedicated to performances of stories and readings. £3 Tickets from Bluecoat, available on the night.
It's the night when story-tellers, story-readers and keen audiences join in the enjoyment of story. We also welcome songs which tell a story.
The first half of the evening will be for all-comers, - announce yourself on the night and, if there's a story-space, we'll fit you in. First come first served. The second half will be by invitation of the curator of that particular night.
We ask contributors to stick to some simple rules:-
- all written stories to be original creations
- first half stories to be no longer than 7 minutes (for readers that means about 1000 words of text) – and we will be strict about this. Watch out for the gong…..!
- if you have a longer telling or reading to offer please submit your request by Monday of the week of the Story-Night to yourstorynight@outlook.com and we'll let you know soonest if we can fit you in to the second half of the night.
- please try to match your story-content to the interests of a wider audience
If you are unsure about reading a written story yourself we may be able to find an experienced reader to do it for you. If you would be interested in this please give us some notice.
So do join us every month and if you're just keen to sit back and listen we can guarantee a rich and satisfying audience experience – a good time will be had by all.
Knowsley Library Story Circle
Huyton Libary, Civic Way, Huyton, Liverpool L36 9GD 0151 443 3734
Each session will offer stories and readings on a theme decided by the group - for adults
Contact & More Information
For more information or to book, email info@liverpoolstorytelling.co.uk
"Stories are bridges from one mind to another."
Martha Holloway